Well it's that time again, the high holiday is upon us!
We know that 4/20 is a special day that we all get together and celebrate all things Cannabis and hemp. This day all started with some high school kids getting together to smoke Cannabis after school has now lead to a world wide celebration! It's pretty amazing when you think about it. Just goes to show that nothing you do is so small that it doesn't somehow get noticed later as a cultural movement. This is Cannapolitan's 4/20 checklist for 2023.
The following features are all about the Cannapolitan lifestyle.
Whether you enjoy rolling joints, or you prefer to dab, there is no wrong way to take in this incredible plant. Make sure to check out our exclusive limited time section on this website CannapolitanMagazine.com exclusively for all things 420!
First off, gather your cannabis and your favorite apparatus (Smoking device). Next, think about what kind of activities you want to do on this special day. There are no particular rules for this special day other than the usual puff puff pass rules and Cannapolitan etiquette is appreciated. If you don't know the story behind 4/20, that's quite alright, the facts behind the story is just that, a story. The waldos exist, we know this. Let's face it, all of us cannabis enthusiasts just needed a day to celebrate the herb, stick out our middle finger at the Government, and smoke as much cannabis as we please! A day of civil disobedience is in order throughout the country! However, many of us will be partaking in legal adult or medical use states.
In keeping with the tradition of 4/20 we thought we would suggest a variety of activities that can be achieved fairly easily, so long as you have access to cannabis and a method planned on how you want to ingest it. One note on edibles- go low and slow, wait, you can always eat more later, over medicating on edibles could kill your vibe.
♥ Throw a 4/20 party, invite friends and encourage BYOB (bring your own bud) that way everyone can pitch in on the variety of Cannabis that gets passed around. Now that we're getting passed the Covid rules, you can decide whether to share your joints with others. Except if you see that friend with the cold sore, just say no!
In the case of sharing and caring, might we suggest Highrize mini pre-rolls as an option. This way you got that awkward conversation with the cold sore buddy handled, just hand them their own Highrize!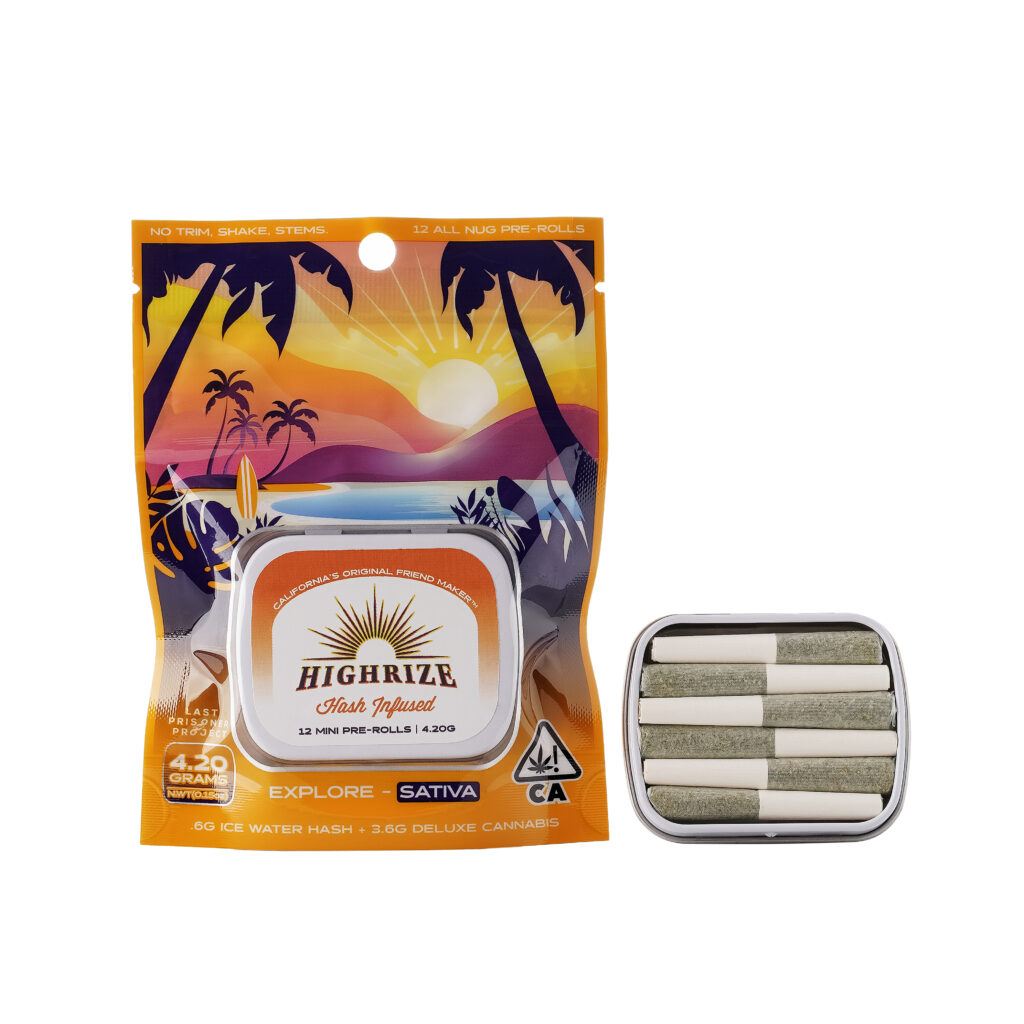 Perhaps you want to visit your local dispensary for all the best deals on fresh stash! 4/20 has not only become a day of Cannabis celebration but a BIG SALE day at dispensaries. This is a great day to stock up on the green and save some green at the same time. Check out your favorite dispensary's instagram accounts or their website for details. Many times it's going to be a surprise of what brands and deals are going on once you arrive. Either way, this is one of the biggest days for dispensaries for the entire year. Many brands may be offering deals or bonus products with purchase. If you're looking for the best deals, check out the following sites for all the details and deals.
Roll Up and Roll Out to the Biggest Events on 4/20
♥ Get out and gather friends to see a show. Not only is Coachella happening this weekend, but there are plenty of cannabis friendly artists performing this weekend and shows to experience.  We like EventHi (site dedicated to Cannabis events) and also Eventbright as they have listings for shows, comedy, music and more, we set these links up for everything in the USA, so you can always modify your search for your local events.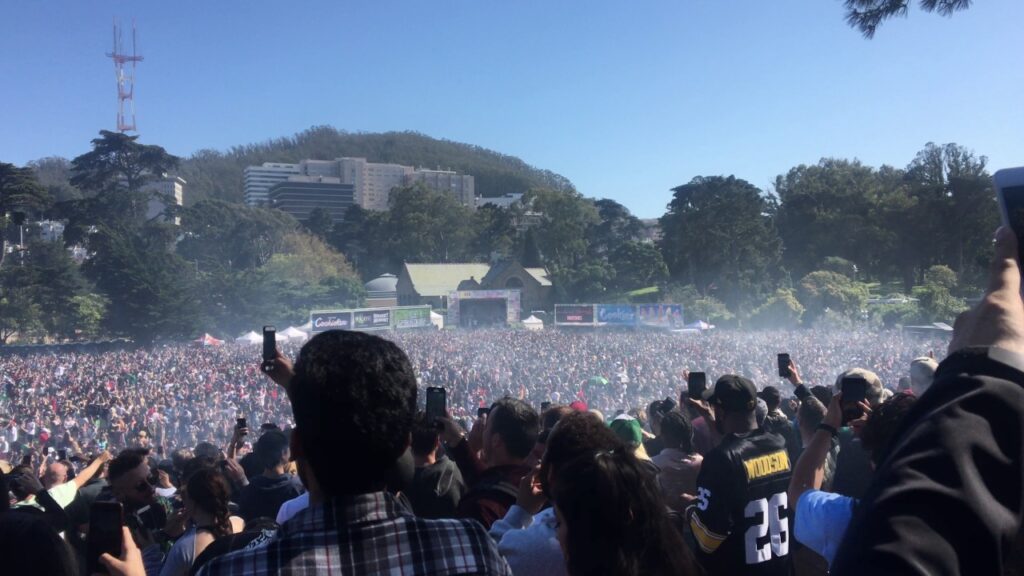 Above: Hippie Hill in San Francisco
Giant Celebrations on 4/20!
Hippie Hill in San Francisco is one of the largest gatherings of people next to the infamous Mile High 420 Festival in Denver.
These are giant celebrations guaranteed to give you goosebumps when you see thousands of people light up at 4:20 and throughout the day at the above events.
Celebrate Your Way
♥ Create your own adventure, just do it responsibly and safely.
Creating your own 4/20 traditions with friends is always a great way to celebrate and make them truly unique to you and your crew and have fun!
Happy 420 everyone!
Love,
Cannapolitan