We're Professional Grade Cannabis Enthusiasts (and smokers) at Cannapolitan
That said, we only want to bring you the very best products and Cannabis brands that we use or partake with everyday. The culture and technology is ever changing, so every year we go searching for the coolest, cleaver, and most functional items to make your Cannapolitan life all that much better. This year's class of products were thoroughly tested by our most discerning team of Cannapolitan experts with our top recommendations. Here's Cannapolitan's top products for 4/20 & everyday.
Pick it Up and Read All About it, Cannabis!
When it comes to Cannabis books, the library is gaining size everyday.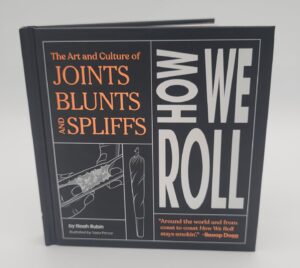 How We Roll
by Noah Rubin
Recently we discovered this awesome book on how to roll joints, blunts, and spliffs and it's much more than the title says "How We Roll". This book is full of insights into not just how to roll, but also the history of rolling and other notable Cannabis truths and stories inside. This book will walk you through the most popular as well as "extra" special types of rolls with a variety of papers too. There is a chapter on blunt rolling and the history of the blunt.
If that wasn't enough there is even a section dedicated to Northern California's own Swami (who also has his own Cannabis company), who breaks down the history of joints from his "the last hippie standing" perspective. Swami breaks down how to smoke a joint; mindfully and tastefully. This regular judge that is part of the world famous The Emerald Cup gives homage to Northern California Cannabis heritage and the growers that made Cannabis varieties what they are today. Yes, there is a Swami joint instructions too!
You thought there were only a few kinds of joints to roll, but this book will prove you wrong. This book may even go as far as to develop the less rare ways to roll that no one has thought to create. Bottom line, this is not your average "stoner" book, it's more than just how to roll, it includes etiquette, why, and how to. There's more in this little fat book than we had expected. As Snoop Dogg says on the cover "Around the world and from coast to coast, How We Roll stays smokin'".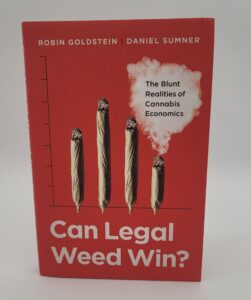 Can Legal Weed Win?
by Robin Goldstein & Daniel Sumner
Interested in getting into the Cannabis business? Or just fascinated to learn more about what goes on with the industry? This book dives into the deep end and spells out truths that many in the Cannabis industry already know- it's a difficult industry and not for the faint of heart. It requires constant dedication and keeping your eyes open on what will happen next.
The two economists that wrote this book examine the past, present, and future of the Cannabis industry and their data may or may not surprise you. Regulators are killing legal Cannabis sales from happening with huge taxes and poor licensing practices across the board. This book is packed full of stems of knowledge. Also gems of insight that can only come from perspectives of outsiders looking in. What states have the most in sales? This book goes over all the figures and then some.  Check out "Can Legal Weed Win?"  and decide what you think. The fight is still on and we're not giving up!
CBD Products & Hemp Derived Products
Celebrating the plant includes Hemp! Over the past years many strains of Hemp have been bred to have higher levels of CBD than ever before. The Hemp industry in itself has grown like a weed, pun intended. Not every CBD product is what it says it is unfortunately (no regulations). Especially when there are ways to change the wording of products just to confuse the consumer into buying their product. For example we have spotted products at big box stores that claim they have "Hemp Oil" in their product. What exactly does that mean? This is even more common with cosmetic products like lotions, shampoos, conditioners, etc. Hemp seed oil is not CBD. It's a trick that companies that have no skin in the movement often just take advantage of the popularity of CBD.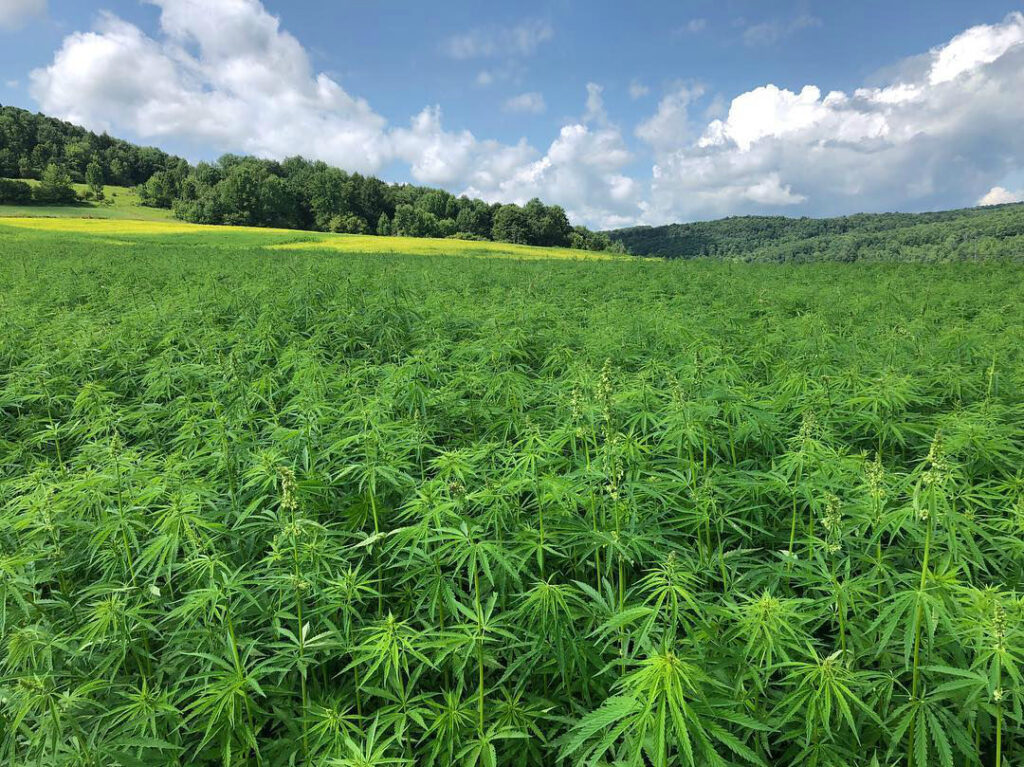 Part of the problem:
Consumers don't know to ask if these products are tested. Tested for molds, metals, and far worse things we can think of. These companies figure they can join in on the profits now and bail whenever it gets too hot. Regardless of whether a product has actual Cannabinoids at all. Tis the American way… well someone had to say it. But it doesn't have to be so, with the farm bill that passed years ago opening a window for legal hemp to be grown nationwide, there were no rules or regulations on how it is grown, processed, or marketed towards the consumer. This has to change!
Demand that your CBD products be tested
In the meantime, be a wise consumer and demand that your CBD and other Cannabis/ Hemp products show proof of testing for every batch used. This is a fair and reasonable request. That said, we check for lab results with the companies we review products for. WE TOO don't want to just "trust" someone because they say it's good. Make them produce a third-party certificate of what is inside. It's your body, care about what you put into it, including the best Hemp and Cannabis you can get your hands on.
We take our considerations seriously when featuring CBD products and will only promote brands and companies that are legitimately using quality CBD in their products. CBD is a wonderful addition to your Cannabis lifestyle and it has so many benefits. Here are a few products we have thoroughly tested with our team. Whether it is chronic pain, insomnia, skin conditions, muscle pain or anxiety- CBD has been a wonderful alternative for our reviewers versus pills or pharmaceuticals.  That's not to say that sometimes one has to take medicines, but in some cases CBD may be all you need to help. Consult your physician if you're concerned about the drugs that are being prescribed to you, perhaps there is an alternative.
All we can say is try CBD, it's a miracle Cannabinoid among many others that are making people and animals feel better.
Here are a few of our recommended brands and products that we love for 420 and everyday that are CBD and more!

Rose Delights
This brand came from the days of medical Cannabis in Los Angeles. The brand has branched into a full CBD line direct from the hemp flower, the rosin in fact. These Turkish delights that are next level. This is truly an unique offering considering most CBD products are infused with CBD distillate or if you're lucky full spectrum CBD. What's the difference you ask? The CBD and the other Cannabinoids that are extracted from pressure and heat only. This is a non chemical approach that is as close to nature as possible.
The chef that developed these delights created a recipe that is seriously gourmet! These Apple Ume Ginger flavored cubes are delicious and habit forming. Each cube has 10mg of CBD along with naturally occurring cannabinoids CBN,CBDA, CBG, CBC, and less than .3%THC. They are vegan, non-GMO, gluten free and 100% natural. We just absolutely love these little miracle cubes and they're so tasty! No weird aftertaste like typical gummies. The only problem we have is when we run out! Check out Rose Delights website to check out all their products including Rose's THC delights that are also rosin infused, click here.  Their THC varieties are available via delivery in California.
CBD Topical Lotions that WORK!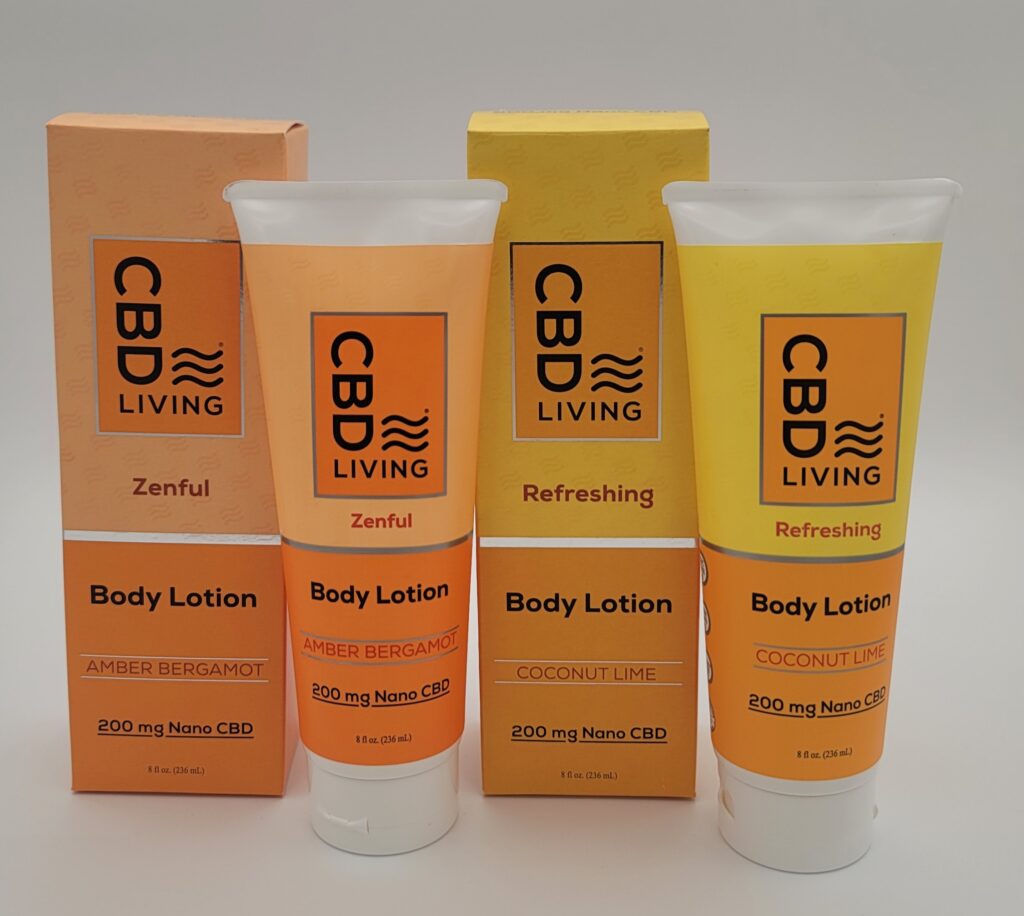 CBD Living Body Lotions
CBD Living is one of our favorite companies for CBD products. Everything they make is designed to serve your everyday life. Whether your skin is dry, oily, or itchy, this body lotion is designed to solve your problems without feeling greasy. The lotion is fast absorbing and goes to work on your pain topically. We have a couple of reviewers with arthritis and they noticed a considerable difference in their stiffness and pain shortly after applying the lotion.
Amber Bergamot will lift your mood and revive you.
The aroma of the Amber Bergamot lotion is "zenful" like the box says. The smell from the Bergamot combined with Cinnamon, Orange, Cedar wood, and Fennel are uplifting and relaxing all at the same time.
Coconut Lime is a vacation in a bottle
This "refreshing" body lotion will have you feeling chill like you're in the tropics on vacation. The fresh smell and taste of Coconut with juicy limes is evident without being overwhelming. Each of CBD Living's lotions have just the right amount of fragrance without being obnoxious.
Each 8oz bottle has an easy to open flip top and squeeze a small amount out to determine coverage, a little goes a long way. The entire bottle has 200mg of nano CBD (super small nano molecules of CBD for better efficacy). They have a proprietary Skin Retention Technology allowing the CBD to absorb quickly and effectively. At least, that's how we understand it to work. Science!
Whichever scent you choose, this lotion will have you feeling like you just had a spa treatment. This lotion is perfect for daily self care, but for those of us extra people- take this lotion with you to your next massage appointment. If you don't have a massage scheduled, make time for yourself. Celebrate yourself this 4/20! Just like when you choose that special Cannabis to enjoy- it's all self care.
We encourage you to learn more about CBD Living and all their products, visit their website and we'll keep sharing our experiences here.
Coming soon to Cannapolitan- CBD Living's Freeze, a muscle roll-on in super strengths for super pain! Much more to come, CBD Living does it all. This is one company committed to the lifestyle and life's need for CBD and Cannabinoids that can help you live your best life.
Stay tuned, visit often, and bookmark Cannapolitan now! Please? Thank you!