This Day is Now History, December 20, 2018, Hemp Freed!

It's official, President Trump has signed the Agriculture Improvement Act of 2018 ( AKA The Farm Bill.) This bill has huge potential to have positive impact on the country as a whole with more CBD availability and keeping farmers in the green on a number of levels. Senator McConnell's bill legalizes hemp as an agricultural commodity by removing it from the federal list of controlled substances. This is a huge deal for patients and consumers. It will also give each state the opportunity to regulate first for hemp production. The bill also will allow hemp researchers to apply for competitive federal grants from the U.S. Department of Agriculture. This also will make hemp eligible for crop insurance, which is monumental.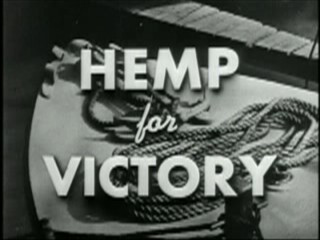 What Does the Future Look Like?

Senate Majority Leader, Mitch McConnell spoke proudly today. "With the stroke of his pen, President Trump has made it official. My bill legalizing industrial hemp is law. Now that the President has signed it, Kentucky's farmers can continue to lead the nation in the growing, processing and manufacturing of industrial hemp," said Senator McConnell. "I am confident the ingenuity of Kentucky's farmers and producers will find new and creative uses for this exciting crop. We are at the beginning of a new era, and I cannot wait to see what comes next. As Senate Majority Leader, I was proud to do my part to bring hemp back to Kentucky, and I look forward to continuing to support its bright future in the Bluegrass State."

The Possibilities are Endless!

The Farm Bill takes effect either in the new year or 90 days from the date of signing essentially. We will keep our Cannapolitan readers up to date on all the latest actions that take place. This new legislative bill will open up the opportunities for hundreds of products to be produced with US grown Hemp. Imagine one day powering your gas car with Hemp fuel. This will also open up the market for better regulation and testing of CBD products made from Hemp. Therefore eliminating false products and legitimizing others for better consumer knowledge and trust.

Jack Herer would be proud! Hemp Hemp Hooray!

Jack Herer has been promoting for decades on the uses of Hemp in his book The Emperor Wears No Clothes, now we can put his book to work and develop more employment opportunities nationwide in the Hemp industry. The exciting part of this bill passing is creating opportunity in every state, not just one or a few. Food, fuel, clothing, medicines, plastics and much more can now be legally produced. This is an exciting time! If you have not read or seen Jack's book, pick up a copy and explore the wonderful resource of information that he provided and updated during his lifetime. Over 600,000 copies sold worldwide. Here's a link to Jack's site where you can find the book electronically for free to review. https://jackherer.com/

CBD finally gets a break!

It's been a difficult and strange trip for the wonder cannabinoid CBD. After all, CBD has been grouped with THC in its legal status since the Controlled Use Act was enacted in 1970 by tricky dick, (President Richard Nixon.) After many years of grey area surrounding CBD, it's now finally released from a schedule 1 drug classification. The reputation of this cannabinoid has a wonderful and positive reaction from patients worldwide and now it has the opportunity to become even more mainstream than ever before. Our hope with this law is that regulation is reasonable, yet effective enough to protect patients and consumers from fraudulent fakes, harmful pesticides, and contaminants. This bill may actually bring the cost of CBD down due to competition and large quantities available once farmers are up and running nationally. The future of hemp is finally on a path to help save the planet.