All Images provided by Cannabis Wedding Expo.
The Cannabis Wedding Expo is Back on Tour, first stop Los Angeles!
It's finally Spring and nothing is going to stop this year's epic number of weddings that are being planned for this year and next. Experts are saying that this year will have the most weddings since the mid 80's. So much in fact that, Wedding Market Search (a website dedicated to all things weddings for the industry) has estimated a record number of nearly 2.5 million weddings are set for 2022 and 2.24 million in 2023.
Everyone either rescheduled their wedding for this year due to the Pandemic or has found love during the last two years and is ready to walk down the aisle. The timing couldn't be more perfect to come to the Cannabis Wedding Expo in your town or which ever is closest to you. CWE is officially on tour with a variety of different vendors and businesses all to serve your needs in your market. Los Angeles' Cannabis Wedding Expo will be held on April 3rd in downtown LA at the elegant Omni Hotel.
Making your dreams come true, the Cannabis Wedding Expo has what you want for your big day!
Cannabis weddings are officially a respected trend that is only going to get bigger and more popular as time goes by. Many brides and grooms are thrilled with the idea of smoking a joint or taking a celebratory dab at their reception rather than getting drunk and not remembering their special day like they had imagined. Make your wedding be the wedding that everyone remembers, by making it uniquely special by incorporating Cannabis into the celebration! A wedding they won't soon forget!
@thathighcouple enjoys testing out some of Irie Weddings & Events smoking equipment.
It's better with Cannabis!
People generally speaking of course, make better decisions using Cannabis, that's a fact. We also understand that you can't always satisfy everyone you invite with Cannabis. Whether you choose to have alcohol or not, but it's nice to have options with no judgement. By the way, there are Cannabis infused wines for your guests to try as well that are low THC and also some with CBD to also offer guests that are interested in trying Cannabis. This is why we love the idea of having a Cannabis wedding. Just remember to have plenty of wonderful drinks for everyone to dive into including water. Mocktails are also all the rage with CBD for those that want to just dip their toes in.
Cannapolitan Will Be There!
We've had the pleasure of attending and featuring a past Cannabis Wedding Expo in 2019 in Los Angeles. We were so impressed with the organizers and how the event was designed that we had to be a part of the next one. We're so honored to announce that Cannapolitan is a proud sponsor of the Los Angeles Cannabis Wedding Expo in 2022!  Come visit our table and enter to win a one-of-a-kind bridal Cannabis themed basket loaded with tools and goodies that can help get you through the planning process.

Cannabis Friendly Vendors That Got Your Back!
What makes the CWE so uniquely special is the vendors that are dedicated to Cannabis enthusiasts (Cannapolitans) like you! CWE finds the most incredible vendors that you couldn't just find on your own. Cannabis friendly photographers, dress makers, and more! There's even bud tending services that bring everything needed for you and your guests to enjoy the experience together. These vendors offer their unique products and/or services to all that attend, it's a wonderful showcase of what is possible for your big day and more. Many of these talented and creative vendors are also available for other types of events as well; parties, anniversaries and more.
There's an experience waiting for you at the Cannabis Wedding Expo that you won't find anywhere else!
Here are just some of the many wonderful companies that will be showcasing their businesses at Cannabis Wedding Expo in Los Angeles at the beautiful downtown venue, the Omni Hotel.
Perceptive by Princess Va'Shon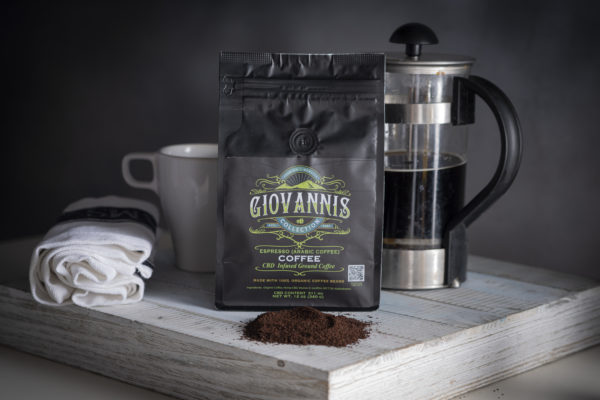 International Cannabis Business Women Association

Please join us at the Cannabis Wedding Expo!
We would love to have you join this movement with us! 
Cultivate the wedding of your dreams at Cannabis Wedding Expo.
Meet face to face with the best and most innovative wedding professionals in the cannabis industry.
There is much to explore with endless displays catering to the full journey of your wedding planning experience. From live entertainment, bud bars, product launches, giveaways, instagram-able activations, goodie bags, and an immersive fashion show.
Get a taste of some of the best catering options as you explore a showcase filled with exiting and informative exhibits.
Tickets are $14 US or $20 Canadian
Ages 21 and over.  Buy your tickets online here.
Here's Cannabis Wedding Expo's Facebook page https://www.facebook.com/events/613963446567438
Omni Hotel
251 S Olive St Los Angeles, CA 90012
Upcoming Cannabis Wedding Expo's to a city near you:
(Stay tuned to CannabisWeddingExpo.com for details and dates)
San Francisco- May 1st, 2022 Get your tickets here.
New York, NY- June 19th, 2022 https://www.eventhi.io/event/cannabis-wedding-expo-new-york-5608
Las Vegas, NV -Date TBA
Boston, Mass- Date TBA
Chicago, IL – Date TBA
Denver, CO- Date TBA
Arizona- Date TBA