Featured Photo by Sanjay Suchak, courtesy of Goldenvoice.
Cali Vibes Festival 2023 is over, but we're still high off the potent Reggae and Hip-Hop served!
Cali Vibes is getting the highest praise as one of Reggae's biggest parties. The line-up of this year's festival on Long Beach's coastline was another outstanding example of how Reggae, Hip-Hop, and Cali Reggae are growing a huge audience. There are only but a few large scale Reggae festivals throughout the world in a year, Cali Vibes has shown determination to be one of the biggest in California. That's not to say that Cali Roots in Monterey is small festival. On the contrary, Cali Roots festival also has been killing it for over ten years now and has become a staple of the Reggae community. But Cali Vibes hits a little differently being the location and overall feeling that you get in the central coast. Each has something to offer, but for Southern California in February, Cali Vibes has the weather on tap.
Slide through the gallery above. Photos above by Lisa Kaler, Cannapolitan.
Artikal Sound System
We had the pleasure of interviewing the lead singer of this band last year and talk about their latest album, Welcome to Florida.  Logan (lead singer) was on top of her game on stage this year with an upgrade to the larger stage and a larger audience as well. Songs like "Hold me close" make you wanna dance and songs like "when I wanna" make you wanna light up a joint and sway with her infectious voice. The band is always on point with Logan and everyone seemed to be having a great time on stage. Artikal Sound System finished their set with a huge roar and applause from the large crowd. They are definitely increasing their fan base with each performance. Welcome to Florida is a great album that you can just hit play and listen all the way through.
Logan and the band also appeared on stage for a celebration of life for Katastro's, Andy J. Chaves along with bands; Dirty Heads, Sublime with Rome, Iration, and Common Kings. It was a tribute to the lead singer of Katastro, Andy J. Chaves who was killed in a tragic car accident just days before last year's Cali Vibes. The celebration was well received by the crowd and you could feel the special connection he had with so many other musicians. Check out one of my favorite songs of Katastro called "Flow".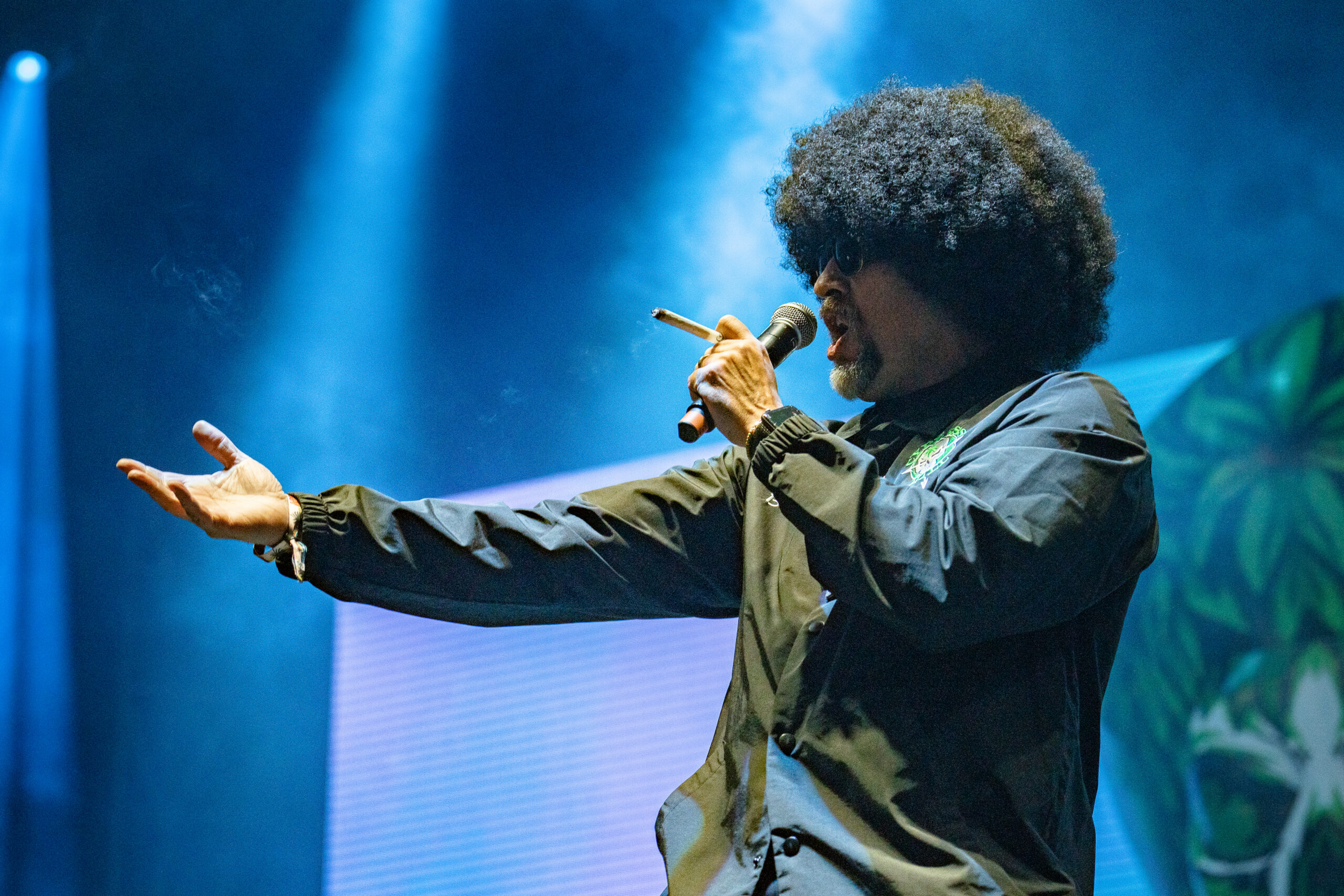 Above Photo by Sanjay Suchak courtesy of Cali Vibes, Goldenvoice.
Cypress Hill was Lit and Ready to Puff Puff Pass!
BReal (aka Dr. Greenthumb) and Cypress Hill Set it off on Saturday night with their greatest hits and more. BReal was rocking his Dr. Greenthumb character's hair, which leads us to ask the question, how careful is he when lighting up with that thing on? It's so fluffy! The band put out another outstanding show with a big inflatable Dr. Greenthumb on stage.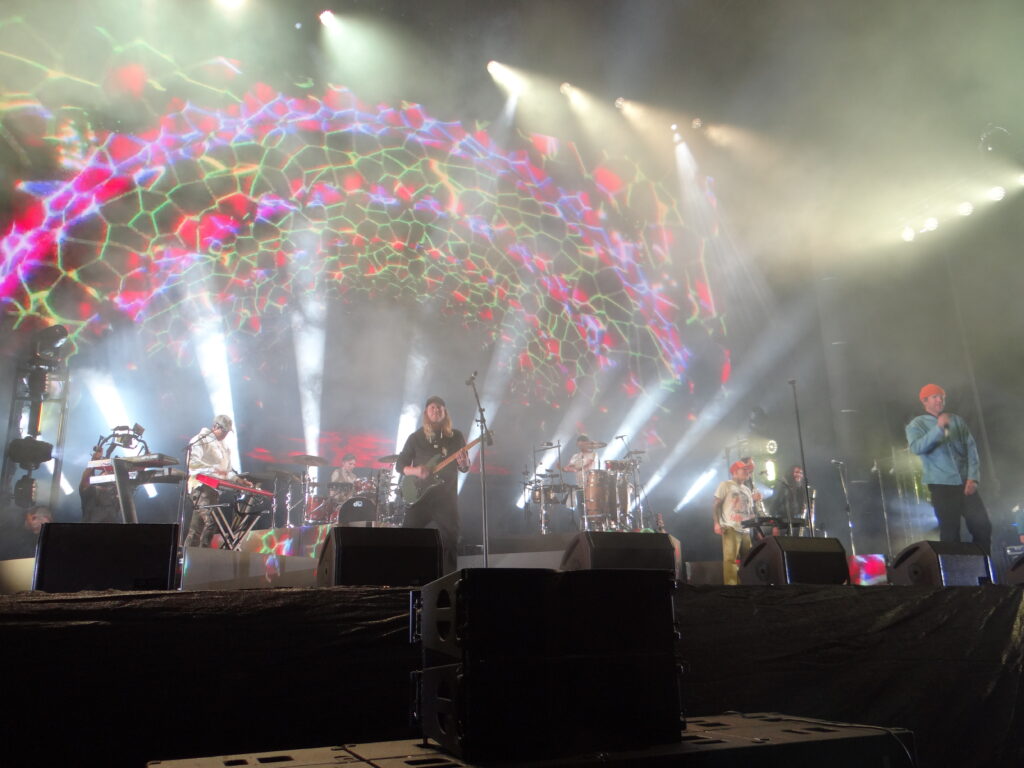 Dirty Heads Got Down with their latest singles along with their favorites
On the other stage, we were jamming with the Dirty Heads doing all their fan favorites along with their latest single, Rescue Me. The native California band has been touring and headlining so many stages all over the world. Their debut album Any port in a storm in 2008 set this bands' momentum forward into the music scene. Their fans are loyal and know every word to most of their songs, I watched the Cali Vibes crowd singing along to all their songs. My favorite is a more recent song called "Vacation" which is my work anthem. When you love what you do, it feels like a vacation everyday!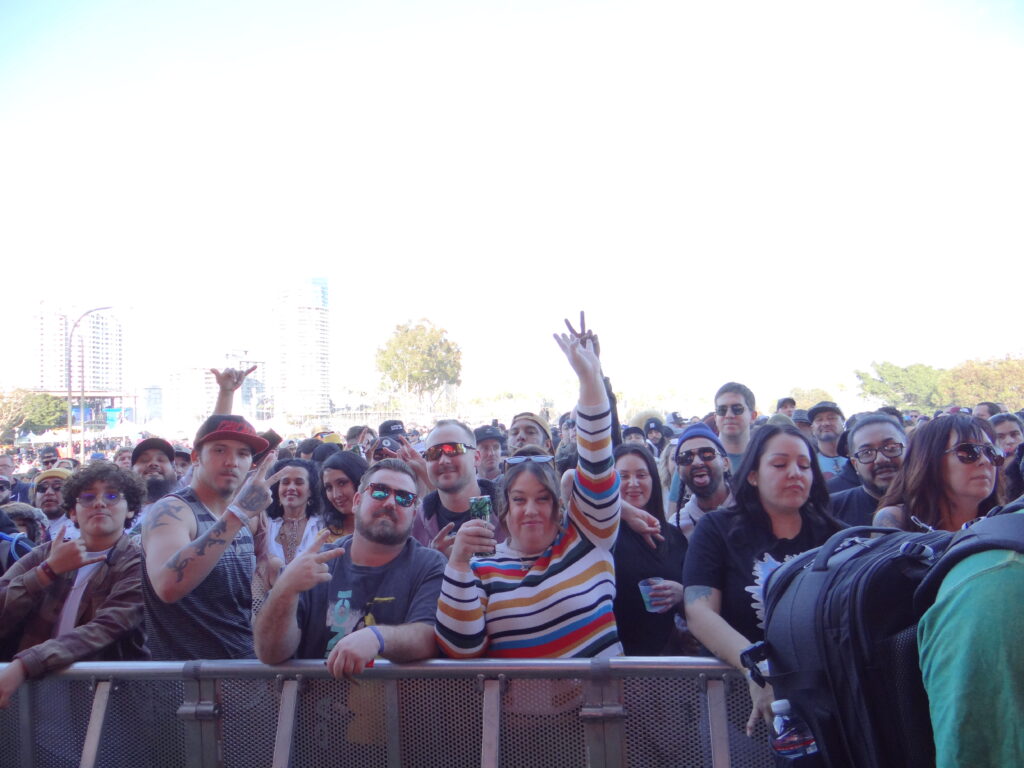 Cali Vibes has the best audiences!
Everywhere we went the audience at Cali Vibes was friendly, and totally happy to be there! We met people from all over the United States that were there to experience California's lovely weather and all the attractions they could take in while here. Many fans from cold states like Wyoming and Utah that were wearing shorts and tanks in the Southern California 60 degree misty morning hours ready to take on each day. The weather cooperated all weekend.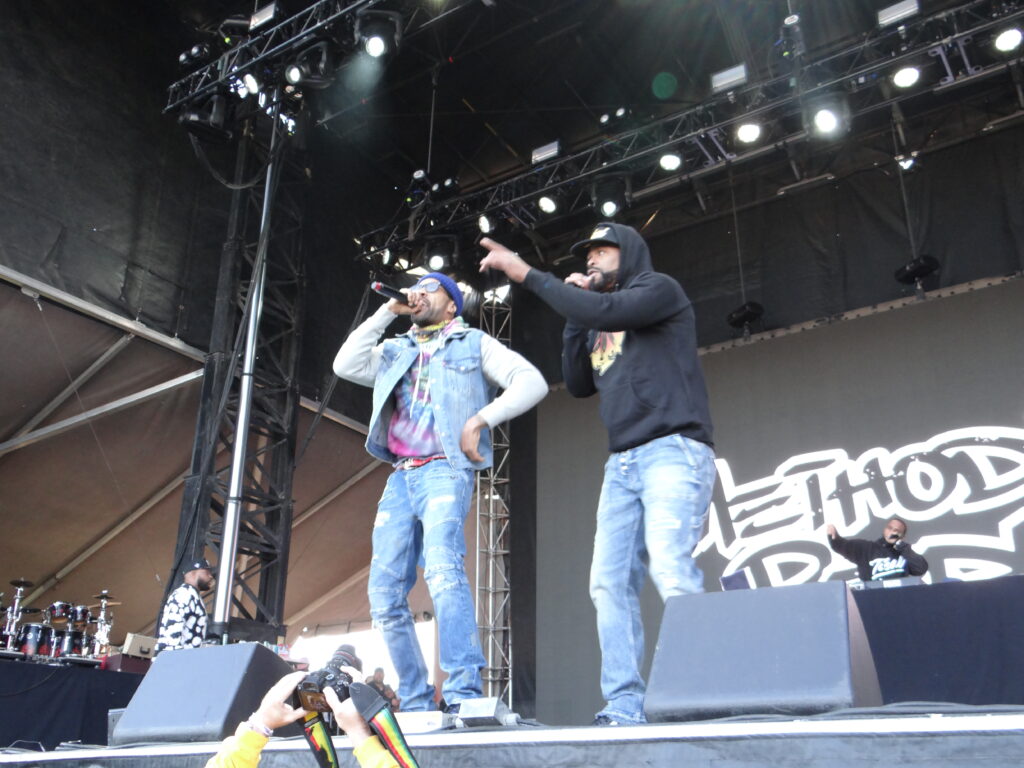 Photo by Lisa Kaler, Cannapolitan.
Redman & Method Man
The Dynamic duo of Hip-Hop set the stage on fire with their unique set list of hits spanning most of their 90's hits, including "How High". Rumor has it that Redman and Method Man are working on developing their own sequel to the hit movie How High, but this time they plan to OWN the film with their own script and more to establish a worthy follow up to the movie that started it all. We plan to speak with Redman soon to follow up on this rumor, so stay tuned to Cannapolitan for all the exclusive news. Getting back to their performance at Cali Vibes, as always these two are always in sync with their lyrics and their signature moves. It's never a boring show with these two. I warned several of the seasoned photographers to be ready if Method Man has a water bottle in his hand, he loves to get the photo pit photographers wet! I've photographed these two from the front and backstage and they never disappoint from Redrocks on 4/20 eve to Boston's Freedom Rally and many other shows. Method Man loves to hit them lenses! See video below.

Photo above by Lisa Kaler, Cannapolitan.
Stick Figure Wins Again for Longest Merch Lines!
Stick Figure always delivers an outstanding show. Every album and every song has a vibe and a melody that will keep you mesmerized with good feelings. The messages in Scott's songs are one of hope, love, environment, and peace. His dog Cocoa is also a rock star when she takes the stage at every Stick Figure show. She's a mystical dog that loves her fans too! Fans sometimes bring her stuffies or dog toys and throw them on stage for her. No matter what, you're sticking to watch the full set as it's truly a pleasure to watch and listen to Scott and his touring band play. The audience is high and feeling the vibes as well. Stick Figure connects with fans on another level. Same thing happens at the merch booths; out of all the bands booths, Stick Figure's booth always has a long line. Perhaps a good portion of fans want to have Stick Figure's incredible artwork on display on them or in their home. We picked up a poster that truly will have you trippin through the mushrooms that was made specifically for the show.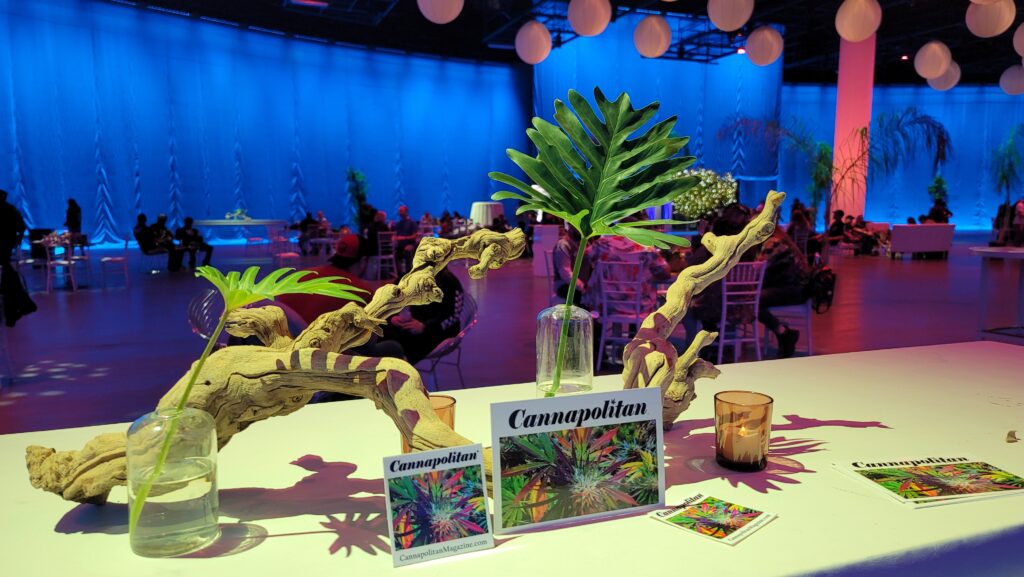 A Great Time Was Had by All at Cali Vibes
The overall vibe was great. The attendees and staff were all in great spirits, the bands were exceptional and the smell of the Cannabis throughout the venue was incredible.  We were under the impression that there would be an onsite dispensary initially but that didn't materialize. Seemed like most attendees brought their own and had a great time regardless. We always appreciate a Cannabis friendly festival, whether that means there are dedicated areas devoted to Cannabis brands and education or just simply "cool" about Cannabis use and didn't hassle anyone. Cali Vibes certainly brought the huge line up with them this year, we certainly will be on hand to report from next year's festival as well with an equally impressive line-up.
Snoop Dogg and All the other incredible acts were crowd packed!
We wish we could have brought you photos from the pit for Snoop's performance but the crowd was so huge we couldn't make it to the photo pit in time! Long Beach loves Snoop!  See below a gallery you can slide through the other incredible moments that went down at Cali Vibes. We'll see you all again next year!
Make sure to share this article with your friends and please follow us on our instagram pages @Cannapolitan and @Cannapolitanmagazine